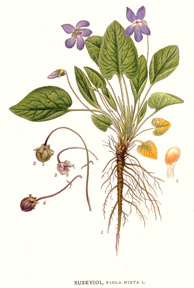 In my practice I integrate the principles of modern medicine with the traditional healing practices of Ayurveda, Chinese medicine, and North American & European herbalism to help people achieve a greater sense of well-being.
Nutrition is the foundation of vibrant health in these age old practices. Food taken along with herbs chosen for the individual will reawaken the body's natural healing systems to rebalance, restore, and ease function.
These ancient healing traditions provide us with thousands of years of guidance on how to safely and effectively use plants to improve health. Modern research supports the practice of using herbs alongside medications. And my training in family health, pharmacology, and years of experience prescribing pharmaceuticals allows me to safely work with people even if they have multiple diagnoses or are on many medications.
I offer health consultations, expert second opinions, Reiki healing (for humans and animals), and custom herbal formulations including flower essences, tinctures, teas, syrups, therapeutic massage oils & liniments.
Come experience greater health through the integration of modern insights and traditional healing wisdom.
— Mary Michaud, RN, MSN, FNP, Herbalist & Reiki Master
mary@be-herbal.com
(434) 466–6643